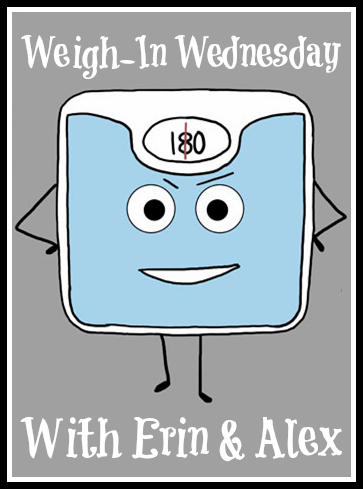 I'm totally skipping my weigh-in this week since I've been horrible with diet and exercise, what with our little weekend trip/Mother's Day/Anniversary and all. I was going to be super good this week and through the weekend on up until
next
Wednesday and then hope my weight was as least the same if not a little less than my last weigh-in, but I have yet to really get back on track, although I haven't been
that
bad. I restarted C25K week 3 on Monday since I only did it once last week and will do day 2 tonight.
I've been looking through our wedding and honeymoon photos the last few days, like I always do around our anniversary, and it makes me so sad to see how I used to look compared to now. I'm up about 23, 24, 25 (depending on the day) pounds since then. And I swore I wasn't going to be one of those women who let themselves go once they got married. Sigh. I have got to do this. I want to get back there again. And I was still about 10-15 over where I ultimately would like to be, but at this point in my life I'd be pretty happy just to be at my wedding weight again or even a little over, because I'm just not sure if 120ish is a realistic goal for a mid-40s perimenopausal woman who's mostly been in the 130s-150s her entire adult life.
I was doing so well in April, now I just need to get back on track before I've gained it all back. Again.